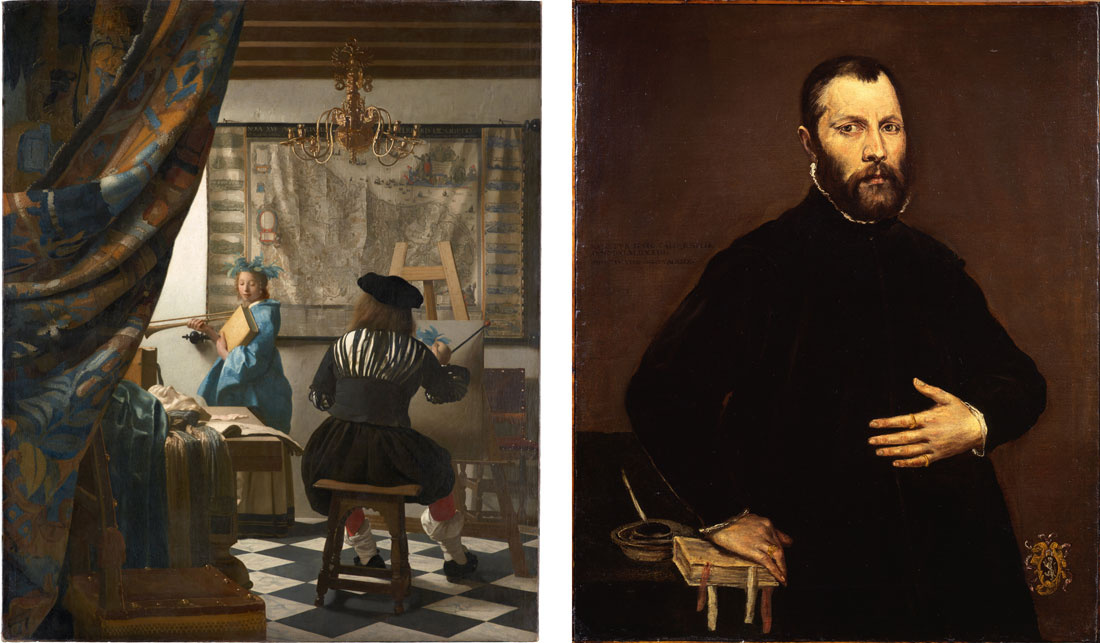 Last month, at the first Conference of the German Lost Art Foundation, experts gathered at the Jewish Museum in Berlin to discuss the complex subject of provenance research and restitution of Nazi-looted art. It is not possible to quantify exactly how much art was looted across Europe before and during World War II, but "estimates suggest that it might have been as much as 20% of all art to be found within the territories that were occupied," says Friederike Schwelle, Manager of Provenance Research and Restitution at the Art Loss Register. "It is just as difficult to say how much might still be missing but it is likely to exceed 100,000 items." Needless to say, the problem has been and remains one of the most complex issues to beset the art market.
"It's surprisingly easy to sell Nazi-looted art without being detected," says Catherine Hickley, author of
The Munich Art Hoard, Hitler's Dealer and His Secret Legacy
, a book published this fall by Thames & Hudson about Cornelius Gurlitt's collection of 1,280 artworks seized by German police in Munich in February 2012. "The Gurlitts had no need to be surreptitious about selling their art by resorting to backstreet dealers," she adds.
The art market remains notoriously opaque, secretive, and unregulated, and therefore a safe environment for exchanging works without a clear backstory. Too often, buyers do not conduct sufficiently thorough provenance research prior to making a purchase—not even for the years between 1933 and 1945. Why does this continue to occur? Often because buyers are mislead by a few dangerous assumptions.
The work is for sale at an auction house
Aside from a few exceptions like Christie's and Sotheby's, auction houses tend not have in-house teams focused on identifying artworks that may have been looted or are the subject of an ownership dispute. Provenance research is a very time-consuming task that requires expertise, and few auction houses dedicate funds and resources to it. Some delegate the searches to the Art Loss Register, which does a quick routine check to make sure that a given lot has not been registered in its database of stolen and looted items. However, as extensive as the ALR database may be, it does not include every missing object.
Numerous are the instances when major auction houses accepted looted artworks. Take, for example,
Lion Tamer–Circus
(1930), a gouache and pastel work on paper by
Max Beckmann
that was sold by Cologne-based Lempertz for €871,000 in 2011. Had the lawyer of Michael Hulton (the heir of Jewish art dealer Alfred Flechtheim, who was persecuted by the Nazis) not spotted the work in Lempertz's catalogue, the proceeds of the work's sale would have gone in their entirety to Cornelius Gurlitt, who consigned the work. Instead, Gurlitt decided to share some of the profits with Flechtheim's heirs. Auction houses rarely disclose the identity of a lot's consigner without the consigner's permission, and "too often return disputed works to a consignor when a red flag is raised," rather than take further action, says Hickley. Thus, "a piece of Nazi plunder vanishes back into the darkness it come from, unattainable and untraceable until the next time it comes to the market."
The work is sold by a well-known dealer
Buying from a reputable art dealer is also not necessarily a guarantee that a work wasn't plundered. Nazi-looted artworks have been sold by well-known galleries and even made it through vetting committees and into major art fairs. In March 2014, for example,
El Greco
's
Portrait of a Gentleman
(1570) was exhibited at The European Fine Art Fair (TEFAF) in Maastricht, a very prestigious art fair with a famously rigorous vetting process. It was ultimately returned to the heirs of its wartime owner, Julius Priestert, a Viennese industrialist.
This past November, a judge blocked the sale of two works by
Egon Schiele
,
Woman in a Black Pinafore
(1911) and
Woman Hiding her Face
(1912), after papers were filed in the New York Supreme Court by lawyers acting for the heirs of Fritz Grünbaum. The pair of paintings were discovered while on offer in the booth of the London art dealer Richard Nagy at The Salon Art + Design fair at the Park Avenue Armory.
The work was exhibited in a museum
Belonging to an institutional collection or having hung in a museum exhibition certainly can add to a work's value, but it does not mean the property wasn't once looted. As Christopher A. Marinello, CEO of Art Recovery International, explains, "While the Washington principles of 1998 committed museums to conducting provenance research, these principles are not binding and only a few museums have completed a thorough investigation of their collections."
The process of thoroughly researching an entire collection's provenance can be a serious expense—one that is sometimes prohibitive. However, museums also tend to staunchly defend their collections, especially when a disputed work is one of their top attractions. Maria Altmann waged a notoriously difficult fight with the Austrian government in order to get back five family-owned paintings by Gustav Klimt from Vienna's Belvedere. Among them was Klimt's extraordinary
Portrait of Adele Bloch-Bauer I
(1911), which sold for $135 million dollars to Ronald S. Lauder and now hangs in the Neue Galerie in Manhattan, which the collector helped found.
Less successful was the claim of the heirs of Count Jaromir Czernin of Vienna, the previous owner of Johannes Vermeer's
The Art of Painting
(ca. 1665–68). Since the end of World War II, the heirs have been attempting to recover this masterpiece, which is currently housed in the permanent collection of the Kunsthistorisches Museum, Vienna.
Another case asserted that three
George Grosz
paintings in
MoMA
'
s collection had been stolen by Nazis. The museum purchased the works in 1952 from Curt Valentin, a Jewish German emigrée who opened a New York gallery that had, at one point, sold so-called "degenerate art," and then transferred the profits back to Nazi Germany.
And the Tate Gallery in London delayed the return of
Beaching a Boat, Brighton
(1824) by
John Constable
, and contested the claim filed by the heirs of a Hungarian Jewish collector who was once the owner. The list goes on.
The work has a certificate from the Art Loss Register
The internet and online databases are making it increasingly difficult for the sale of looted art to go undetected, but there is still no single, global database that is complete. One of the world's largest art databases, the Art Loss Register, issues certificates for artworks that have not been registered on its website as stolen or as the subject of a dispute. But since the database is not comprehensive, a certificate does not mean a work has not been looted.
Also, researchers can make errors, especially when a work's attribution changes over the years, as often happens with Old Master works. In the case where a title or artist name may have changed, a keyword search might not produce accurate results. This is complicated by the fact that photographs of some works are not available to facilitate the search. "Many artworks listed on public databases such as
www.lostart.de
in Germany are sold on to other owners regardless," says Hickley.
How can buyers protect themselves?
While waiting for current practices to improve through increased communication, collaboration, and technological implementations, there is something buyers can do. The experts agree: it's crucial to be able to prove that due diligence was done prior to the acquisition. The law protects "good faith" buyers. It is therefore essential to do as much research as possible and maintain extensive documentation of that process.
At 6 am on an inky black morning in May 2008, police officers pounded on the door of a nondescript Tarzana, Calif., home, armed with a search warrant. After scouring the residence of Nili Shamrat, a Hebrew teacher at Shalhevet High School (a Los Angeles–area parochial school), officers found watches, Islamic artifacts, and oil paintings—many of which had been stolen from Jerusalem's L.A. Mayer Museum for Islamic Art some 25 years earlier. The items had been snatched by Shamrat's husband, Na'aman Diller, a notorious Israeli thief who confessed his crimes to Shamrat in 2003 while on his deathbed. After questioning Shamrat for three days, police began to unravel a decades-old mystery that bookended
the 1983
Queen Marie Antoinette No. 160 watch heist
, the most expensive horological theft in history and one that had gone unsolved for a quarter of a century. (A replica of the watch, finished in 2008 after a four-year build known as No. 1160, is currently on display at the
Legion of Honor
, part of the Fine Arts Museums of San Francisco, through January.)
The tale of intrigue begins in 1783, when an anonymous patron tapped legendary watchmaker
Abraham-Louis Breguet to create a pocket watch for Queen Marie Antoinette
. Although the individual's identity was never definitively ascertained, many believe it was her alleged lover, the Swedish soldier Count Hans Axel von Fersen. The pair met at a ball when they were teenagers and remained close throughout the queen's tumultuous life. (Count von Fersen even made two unsuccessful attempts to rescue Antoinette when she was imprisoned at the end of her life.) Chroniclers disagree about the exact nature of their relationship—historian Hilaire Belloc wrote that their relationship was platonic; biographer Stefan Zweig maintained they were secret lovers. But this much is certain: The commissioned watch was the grandest and most complicated timepiece of its day.
Breguet was instructed to make the watch as spectacular as possible, incorporating the fullest range of horological knowledge into the timepiece. The resulting 60 mm watch—known as "the Queen" and now valued at over $30 million—was sheathed in gold and sapphires. The automatic watch featured an astounding 23 complications and 823 parts, including a clear-crystal dial, a full perpetual calendar, a jumping hour hand, and even a metallic thermometer. Its plates, bridges, and bars were all made from gold. Because of its enormous complexity, the watch was not finished until 1827—34 years after Antoinette's death and 44 years after it was commissioned. After passing through a variety of hands, the Queen ultimately landed at the L.A. Mayer Museum of Islamic Art in Jerusalem, where it remained for nearly 10 years.
On the evening of April 15, 1983, the priceless horologe, along with dozens of the museum's most valuable artifacts, vanished. Somehow aware that the alarm system was broken, the robber (or robbers) shimmied in through a tiny 20-inch window and carted off over 100 watches and music boxes, leaving the guards who were stationed in a different part of the museum none the wiser. The daring heist stunned the art world and baffled the police, while conspiracy theories began to circulate. Had it been an inside job? Had a collector orchestrated the pilferage? Or was the thief an unconnected outsider? Despite following thousands of leads, investigators made no headway on the mysterious robbery, and the case went cold.
Twenty-five years later, a bizarre series of events led to the Queen watch's recovery. In 2006, Shamrat (upon learning the location of Diller's loot during his deathbed confession) attempted to anonymously sell the stolen goods back to the museum through a third-party lawyer. However, a paper trail from the Tel Aviv warehouse where the watches had been stowed led officers to her residence. Questions erupted. Was she a well-meaning widow or a willing accomplice? Why did she attempt to sell the stolen items instead of simply returning them to authorities? In a letter written to Shalhevet High School (from which she was fired because of the scandal), Shamrat noted she had no knowledge of the crime until the last year of Diller's life. "What has been called a criminal conviction against me is misleading," she wrote. "I was found with a few items that happened to be stolen, which I inherited from my deceased husband…my story falls under the category of 'no good deeds go unpunished.'" She also added that the sensationalist stories written about her in the press had little merit.
Despite being an initial suspect in the case, Diller had never been questioned because records indicated he had been abroad at the time of the heist. Police eventually discovered his alibi was a sham. A master of obfuscation, Diller had forged papers to make it appear as though he had been out of the country at the time of the robbery. A skilled criminal, the wiry Israeli native first made a name for himself with a string of high-profile robberies in the 1960s and 1970s. One of his most daring thefts saw him spend five months digging a tunnel from a nearby street into a bank (under the guise of working for an engineering firm) in order to steal thousands of dollars in cash, diamonds, and jewels. He was eventually caught and sent to jail for the stunt.
Yet Diller was never apprehended for his most audacious crime. Because he did not attempt to sell the Queen, investigators have long speculated that he simply loved the thrill of a good heist. Or perhaps he was a watch aficionado in his own right. Several of the recovered watches contained diagrams and handwritten notes from Diller with detailed instructions on how to take them apart, wind them, oil them, and reset them—giving credence to the idea that he truly cherished the stolen treasures.
Following its recovery, the watch was returned to the Mayer museum, where it safely resides to this day. And although the case has been solved, the fascinating tale of Diller's carefully calculated robbery, like the Queen itself, will stand the test of time.
- See more at: http://robbreport.com/watches/breguet-got-away-historys-greatest-watch-heist#sthash.3OQ3z3yR.dpuf
Art Crime Detectives Expose the Ugly Truths of the Art World
Photo by Kelsea Kosko
Every day across the world
, an art crime is taking place, from Harmony Korine's 2014
Blue Checker
painting being
swiped from an office lobby
, to ISIS'
looting of historical antiquities in Palmyra
. These artworks get passed from hand to hand while our general perception of art world crimes is what we gather from blockbuster movies: museum heists, counterfeit rings, and blue blood betrayals.
But are they that dramatic and covert?
We decided to reach out to some real life art crime investigators to learn about the greedy underbelly of the art world. The Creators Project interviewed Jordan Arnold and Mark Fishstein from
K2 Intelligence
at their investigative consultancy's New York City headquarters. K2 Intelligence offers an "Art Risk Advisory" to art clients, from heirs and artists, to cultural institutions and dealers. In real life, the art crimes handled by public and private law enforcement agencies are still just considered crimes. There's no high-minded art jargon or art preservation preference involved. Art crime detectives do the important work of keeping the value of masterpieces regulated and protecting artists' global reputations. Whether it's a coveted baseball card collection or a stolen multi-million dollar canvas, these law professionals take their cases seriously and look to make the largest unregulated marketplace in the world—art—more just.
Detectives Arnold and Fishstein investigate all forms of art theft and fraud. Trending in today's marketplace are rampant counterfeits sold on eBay and fabricated authenticating documents that prove that artworks or antiquities are real. Arnold cites advancements in technology as the leading precursor to art crimes. "Counterfeiters have never had more tools at their disposal than they do today," he explains. "Technology has made it a lot easier to create counterfeit works and also provenance documents that back up the works. You have incredibly sophisticated fraudsters who are outright fabricating ostensibly authenticated works of art. If you think of the tools that a graphic designer has in this day and age in the hands of an art fraudster, the realities come into focus. Technology is making it easier to forge and counterfeit."
Photo by Kelsea Kosko
The private detectives work on a variety of cases, from developing evidence against an art dealer who committed multi-million dollar fraud, to tracking down witnesses in the US, the Caribbean, and Europe in connection with an art dispute, to investigating the theft of a seven-figure picture. Don't let the suits fool you—these detectives employ many on-the-ground tactics as they bestow analytical and advisory knowledge to the cases they work on. They often research art crimes for years, go undercover, and use social media check-ins to track criminals. They are by-the-book law enforcers as well as art aficionados.
While Arnold and Fishstein were both public law officials first, they both cite that their interest and passion for art history and knowledge started from family influence. Arnold, who previously worked as Assistant District Attorney at the New York County District Attorney's Office, now acts as the managing director of the K2 intelligence office. He never formally studied art in college, but found he had a real interest in solving art crimes. Growing up, he was influenced by his sculptor/artist grandfather, who became known for making life-sized works. Fishstein served as the New York Police Department's art detective for decades before coming onboard as the lead investigator in the Art Risk Advisory practice. Born to a graphic artist father, Fishstein found himself developing an art crime beat for himself. He says, "I spent 22 years with the New York City Police Department. The last 12 of them as detective in the major case squad. Primarily, I was responsible for the cases involving stolen art. I did other cases as well, kidnappings, burglaries, the regular stuff. But the art stuff was my specialty and what I enjoyed doing very well."
Before joining K2 Intelligence, Arnold and Fishstein both worked on the 2013 Damien Hirst Counterfeit Case where a defendant was accused of trying to pass off fake "spin" and "dot" paintings worth thousands of dollars. The defendant was a graphic designer by training and paired his technical skills with technology to create elaborate bills of sale, receipts, and counterfeit artworks.
Image courtesy The Office of Manhattan District Attorney Cyrus R. Vance Jr
In the official press statement from
The Office of Manhattan District Attorney Cyrus R. Vance Jr
: "In December 2012, [the defendant] submitted a spin painting purportedly by Damien Hirst to Sotheby's, an auction house in Manhattan, where it was to be considered for sale in March 2013. He also allegedly informed Sotheby's that he owned a second Hirst spin painting. In January 2013, Science Ltd., Damien Hirst's studio in London, determined that the first spin painting was a counterfeit. Science Ltd. then contacted the Manhattan District Attorney's Office."
Then, "Sotheby's notified [the defendant] that an expert had determined the painting was not authentic, and therefore, would not be included in the auction. Later that day, [the defendant] allegedly offered to sell two Hirst spin paintings to the undercover detective, as well as three Hirst dot limited edition prints, entitled
Valium
,
Opium
, and
LSD
. He assured the detective of the artwork's authenticity, and suggested that the spin paintings were each worth between $120,000 and $140,000. After negotiations, [the defendant] agreed to sell to the detective both spin paintings and the three dot prints for $185,000."
Image courtesy The Office of Manhattan District Attorney Cyrus R. Vance Jr
Arnold warns art buyers against the deal that looks too good to be true. He says that all art buyers are prone to hunting for the bargain—from novice to serious collectors—and should consider the desired artwork and the seller. Buyers should stay away from sellers on sites like eBay that try to take the transaction offline. "If you are willing to purchase art on Ebay and they [art dealers] are willing to take it offline to save on the fees, they are demonstrating to you that they are willing to get outside of the protections of you as the buyer would otherwise have in the marketplace," says Arnold.
In New York City alone, the District Attorney's Office prosecutes a large range of art crimes, from modern art, to Impressionist masterpieces, to Ancient Greek antiquities. Art crimes are hard to classify under one umbrella as each case and the broken laws they comprise are diverse, from grand larceny, to the criminal possession of stolen property in the fourth degree. The law doesn't classify the difference between stealing a Miro and stealing a car, but art crime investigators do. They're on the case to protect the buyers and sellers of art. Yet Arnold and Fishstein hope that their efforts go further than protecting transactions.
Says Arnold, "One of the greatest outcomes of the work that we do is we can help protect the integrity of an artist's work and make sure that it's not being diluted by bad actors who might seek to counterfeit it or pass bad title to it." Like artmaking itself, there is a lot of labor behind it.
Blackburn housekeeper raided employers' art collection
Blackburn housekeeper raided employers' art collection
TWO Blackburn women got involved in art crime after one of them stole six paintings from the house where she was working as a housekeeper.
Blackburn magistrates heard auction houses and fine art dealers were involved as the women tried to sell the paintings.
But they were eventually 'framed' when the owner saw one of his painting was due to come up for auction and when he checked his collection found it and five others were missing.
Karen Roberts, 54, of Ivy Close, Blackburn, pleaded guilty to stealing paintings by artists called Key and Stanaway worth £12,400 belonging to Derek Barnes Jnr.
Lynsey Marie Hindle, 39, of Merchants Landing, Blackburn, pleaded guilty to arranging to handle the stolen paintings.
Both women were bailed for the preparation of a pre-sentence report.
Rachael Parker, prosecuting, said Roberts had been employed by Derek Barnes Snr to work at his house in Pleasington.
Miss Parker said: "His son, who also lived at the house, was an avid collector of fine art with over 200 paintings in his collection."
She said Roberts worked at the family home for just three months and a week before she left she removed six paintings from their storage in the garage.
The prosecutor added the two women researched the paintings on the internet and eventually took them to Holden Wood Antiques Centre in Helmshore, where they told the owner they had been given to them by Roberts' brother.
"She provided her passport as proof of identity and left the paintings so their authenticity could be checked," said Miss Parker.
No offer was made for the paintings and they were later taken to an auction house for fine art.
The owner decided not to purchase the paintings and later informed Lancashire Police and the Metropolitan Police Fine Art department.
Two months after the paintings had been stolen Hindle opened an eBay account and offered one of the paintings, The Viaduct by Geoffrey Key, for sale at the buy-it-now price of £500.
A potential buyer called Turner visited her home and she told him the paintings had been left to her by her grandmother.
Mr Turner bought the painting and eventually purchased the other five as well, handing over a total of £1,900.
He decided to sell one of them on and a painting called The Clown by Geoffrey Key was placed with an auction house.
Miss Parker said: "Derek Barnes Jnr was browsing a site which showed paintings due to come up for sale when he saw The Clown which he recognised as one of his own.
"When he checked his collection he found that and the other five were missing.
"All the paintings were recovered but Mr Turner is £1,900 out of pocket."
Roberts told police she had no idea what the paintings were worth when she put them in her car.
She said she used her share of the cash to pay off her credit card.
Hindle admitted to police she knew the paintings were stolen when she got involved in trying to sell them.
Gareth Price, defending, said it was difficult to understand why two ladies with no previous convictions had committed the offences.
He said: "Genuine passports were presented as proof of identity when they tried to sell the paintings and there was clearly a low level of sophistication.
"Both the defendants have written letters of apology and they have brought with them today £2,000 to pay back Mr Turner."
Italy police rumble airport art thieves
Italian police have uncovered a complex network of thieves who stole valuable paintings at Rome's main airport, and charged two of the hub's staff with stealing the art works.

Cleaners and customer service staff duped people bringing works of art through the oversized baggage areas, national police said in a statement.
"Using the uniforms they normally wore to work in the airport, they easily convinced people that they were providing a genuine service and managed to swindle them," the police said.
By the time the victims realized what had happened, the paintings had been whisked away and hidden, ready to be sold on the black market.
Two paintings by contemporary artists Ugo Attardi and Renato Guttuso, valued at more than 50,000 euros ($55,000), stolen in a particularly lucrative haul a few days ago, had been recovered.
Stolen Maufra painting recovered in Connecticut: Art Recovery Group closes out 2015 with one final recovery in a record year for recovering stolen and looted works of art.
SALIBSURY, CT – 31 DECEMBER 2015: In the summer of 2015,
Le Sacré Coeur au Printemps
by Maxime Emile Louis Maufra was stolen from a home in Salisbury, Connecticut. Within months, the painting was discovered being offered for sale at Fairfield Auction, just 65 miles away.
Whilst the painting is not considered a major masterpiece, it holds a great deal of sentimental value to the Drew family, based between Salisbury, CT and York, England. Sisters Bettina and Allison Drew had previously inherited the painting from their father with the request that they find a way to share it.
When offered for sale at Fairfield Auction,
Le Sacré Coeur au Printemps
attracted considerable interest and was eventually bought by a private individual based in France. The painting was days from being shipped outside of the United States when Jack Destories, owner of Fairfield Auction, agreed to halt the sale pending further investigation.
The Drew family contacted Art Recovery Group ("ARG"), UK-based art recovery specialists, to liaise with law enforcement, the auction house, and the possessor who claimed to have acquired the painting at a swap shop located on the premises of the Salisbury Waste Transfer Station.
Within just four weeks, ARG negotiated an unconditional release of the painting to the Drew family who took possession just in time for the holidays.
Alison Drew commented:
"Just one day after reporting the theft of our Maufra painting to the Connecticut State Police, I discovered it on the Fairfield Auction web site. After several weeks at an impasse, I had almost given up hope. Then I contacted Art Recovery Group. Chris Marinello and his team worked a miracle and negotiated the safe return of our painting."
This recovery marks a record year for the London-based Art Recovery Group who have overseen the successful recovery of over $75 million in stolen and claimed works of art over the last 12 months.
Art Recovery Group is grateful for the cooperation of Fairfield Auctions and the possessor in resolving this matter amicably.
For further information please contact:
Jerome Hasler
Head of Communications, Art Recovery Group
jerome@artrecovery.com
0044 7436 151 855
Maxime Maufra
(1861 – 1918), was a French landscape and marine painter, etcher and lithographer. Maufra had his first solo exhibition in Paris in 1894 at Le Barc de Toutteville and was close friends with Paul Gauguin, another famous French painter.
Art Recovery Group
is a London-based company that provides due diligence, dispute resolution and art recovery services to the international art market and cultural heritage institutions. Art Recovery Group records losses and claims for works of art on its award-winning ArtClaim Database and searches the art market to ensure they are not sold.
Wildenstein Tax Evasion Trial Expected In New Year
Prominent figures from the Wildenstein art dealing dynasty are expected to go on trial in France for tax evasion and money laundering in the new year. Guy Wildenstein, who inherited the business from patriarch Daniel Wildenstein after his death in 2001, will face the wrath of the French Government. The billionaire family have been central to the art market since 1875, when the company was founded by Nathan Wildenstein in Paris.
The government became aware of irregularities concerning the families financial holdings when they tried to obscure death duties owed to the state. The family owe as much as €550 million ($600 million) in unpaid taxes, fines, and interest, French authorities arrested Guy Wildenstein last October. He will go to trial with several accountants and bankers due to the "the complex and opaque processes by which many international art dealers who use foreign trusts, shell companies, Swiss tax havens, even anonymous loans to museums, to shelter assets." The I.R.S. in the US will also demand death taxes on $250 million in art removed from the States at the time Daniel Wildenstein was in a coma.
Daniel's widow, Sylvia fought an eight-year inheritance battle against her stepsons Guy and his brother Alec, who died in 2008. "It is really the first time that a trial like this has taken place in France and it will lay bare the use of trusts in determining whether they are legal or illegal," Dumont-Beghi told the N Y Times.
The Wildenstein family, although Jewish themselves, have been plagued by allegations of dealing in art stolen from other Jewish families during World War II. There is also talk that the family may have been complicit with the Third Reich with even a proposal to turn the gallery into an Institute for German-French Culture and Art bandied about in the 1940s.
The Wildensteins are a family plagued by allegations and bad publicity. They are among the most dysfunctional art dealing family in the world. See other articles below for references.
Munch art thief nabbed again
Pål Enger, a Norwegian art thief earlier charged in the thefts of two of Edvard Munch's most famous paintings, was facing new charges this week. This time he allegedly stole 17 pictures from an Oslo gallery earlier this month.
Enger, age 48, is charged with stealing 12 pictures created by Norwegian artist Hariton Pushwagner (Terje Brofos). Among the other five were works by Vebjørn Sand and Bjarne Melgaard.
Enger has admitted to some of the charges of theft from the gallery on December 10-11, and was ordered held in custody for at least four weeks, while police continue their investigation. "He admits he stole five Pushwagner pictures and sold four of them," his defense agttorney Fridtjof Feydt told newspaper
Aftenposten
. "One of the works has been recovered."
Each of the mostly graphic works is valued at around NOK 50,000. Enger was also linked to the theft of Edvard Munch's famous paintings
Madonna
and
The Scream
in 2004, He was rearrested late Monday night.
A rare sapphire that went missing from a hotel in Italy nearly 20 years ago has popped up in a Diamond District pawn shop, according to a $7 million lawsuit filed Monday by a man claiming to be the gem's true owner.
Geneva-based jewel dealer Ronny Totah says in the Manhattan Supreme Court suit that his 65.16-carat Kashmir sapphire was stolen from under his nose at a Milan auction preview in 1996.
He is suing Modern Pawn Brokers and its owner, Boris Aronov, who possess a Cartier sapphire-and-diamond bracelet from 1923 to which he claims the stone is affixed.
Totah's suit also names Rafael Koelence, who the papers claim pledged the sapphire to the West 47th Street shop in November 2011.
Totah said the theft occurred at 2:20 p.m. in a packed Four Seasons ballroom in Milan days before it was due to be sold at the Magical Art of Cartier auction (pamphlet below) in Geneva in November 1996.
The heist, he said, seemed like a "professional job."
Modal Trigger
The stone remained missing until November 2015, when Totah got an email from Nazgol Jahan, worldwide director of jewels at Phillips auction house, saying a "rare Kashmir sapphire" and diamond bracelet would be up for auction Dec. 8 in New York City.
"This sapphire is one of the largest faceted Kashmir sapphires known, and . . . is one of the finest Kashmir sapphires in the world," an auction preview read. "This is the largest faceted Kashmir sapphire ever to be sold at auction."
Totah got the Upper East Side auction house to pull the gem, believing it was his stolen sapphire cut down to 59.57 carats to hide its origin.
"Kashmir sapphires of the weight, shape, measurements and quality of the . . . subject sapphire are so rare it is entirely reasonable to conclude that they are one and the same," the suit reads.
"There are only a handful of Kashmir sapphires in the world as large."
The bracelet now resides at Modern Pawn Brokers. Court papers show the shop has been holding it as collateral on an unpaid 60 percent-interest loan made to Koelence in 2013.
Aranov did not respond to repeated requests for comment.
Reached by phone, Koelence said, "I have my own sapphire . . . I don't know what you're talking about."
FBI Art Crime Team Closes Record Six Months
(CN) - As 2015 draws to a close, the FBI's New York-based Art Crime Team says it has returned a record number of art and cultural items to their rightful owners in the second half of the year, and hope its success will inspire the public come forward with ever-more tips.
The FBI established the Art Crime Team in 2004, and it is currently composed of 16 agents, each of whom are responsible for addressing art and cultural crime cases in an assigned geographical area.
Since its inception, the team has recovered more than 2,650 items valued at over $150 million.
Recent examples of the team's success include the recovery and return of a Chilean tapestry, the "Bark Washington" painting, and the "Ames" Stradivarius.
The Chilean tapestry known as "The Ambassadors of Rome Offering the Throne to Numa Pompilio" was turned over to the owner's attorney in September.
The tapestry had been stolen from the owner's residence in Santiago, Chile, in November 2006, and the theft was reported to INTERPOL Washington. The tapestry was recovered when it was placed for auction in New York in 2014.
INTERPOL Washington requested the assistance of the FBI's New York Art Crime Team on behalf of the Santiago Police to take custody of the tapestry. The case remains open with the Santiago Police. There were no charges filed against the parties attempting to auction the tapestry.
The "Bark Washington" painting was returned to its rightful, the Oysterponds Historical Society in Orient, N.Y., in September.
The painting, along with the Jennie French Potter painting and two whale busks, were stolen in March 2001. The return of the Bark Washington painting was made possible by an individual who bought the painting at an antique shop in East Marion, N.Y. in 2001 for a few hundred dollars.
The individual researched the painting on the FBI's Stolen Art Database and discovered it was stolen. He then contacted the FBI, generously agreeing to return it to the rightful owner. The thief was never caught, and the case remains open.
A 1734 Stradivarius violin, the "Ames" Stradivarius, was returned in August to the heirs of deceased violinist Roman Totenberg.
The violin was stolen from Totenberg in 1980, along with two antique bows, following a concert in the Longy School of Music in Cambridge, Mass. It was recovered by the FBI's New York Art Crime Team in June 2015. The bows are still missing, and the FBI case remains open.
The FBI continues to solicit the public's help on these and other cases. It asks anyone wishing to offer a tip about a stolen piece of artwork or cultural item to call the FBI Art Crime Team at (212) 384-1000 or visit its webpage at https://tips.fbi.gov. Tipsters can remain anonymous.