Irish National Pleads Guilty to Rhino-Horn Smuggling Scheme
An Irish national pleaded guilty in Miami on Friday to participating in a plot to smuggle a libation cup fashioned from the horn of an endangered rhinoceros.
A statement from the Justice Department on the conviction of Michael Hegarty, 40, offers no insight as to whether Hegarty belongs to a gang of Irish Travelers called the Rathkeale Rovers who were accused by Europol of a conspiracy to plunder tens of millions of dollars worth of rhino horn and other priceless Chinese artifacts from British museums.
Reporting on the UK case from the Irish Times and The Independent mentions a man with the same name as the defendant, but describes him as older. In separate 2016 articles, the Times called this Hegarty 43, and The Independent put his age at 46.
The 40-year-old Hegarty who pleaded guilty Friday in Florida admitted that he and a co-conspirator joined a Miami resident in mid-April 2012 at an auction in Rockingham, North Carolina, where they entered a winning bid for the libation cup made of rhinoceros horn.
Though no full name is given for the Miami resident or Hegarty's co-conspirator, the Justice Department identifies the bidder just as "Sheridan."
It is unclear whether this Sheridan is the same individual as Patrick Sheridan, an Irish national who was

extradited

to the United States in 2015 on charges of rhinoceros horn trafficking.
After picking up the cup with Hegarty in Florida, according to a statement from the Justice Department, Hegarty's "co-conspirator then smuggled the libation cup out of the United States in his luggage."
Metropolitan Police arrested the co-conspirator, along with two other Irish nationals, in London, while attempting to sell the same rhinoceros horn libation cup to a Hong Kong native.
Prosecutors say a government forensics laboratory in Ashland, Oregon, confirmed that the libation cup was fashioned from the horn of a great Indian rhinoceros, which is protected by the Endangered Species Act.
Hegarty was extradited to the United States from Belgium after he was arrested through an Interpol red notice. His co-conspirator is currently incarcerated in England meanwhile; the government notes he was convicted there on unrelated charges and is still wanted to face wildlife-trafficking charges in the Southern District of Florida.
U.S. District Donald Middlebrooks accepted Hegarty's guilty plea and will conduct sentencing on Nov. 14, 2017 at 2:20 p.m.
Hegarty faces up to 10 years in prison and a maximum fine of $250,000, or up to twice the gross gain.
Europol says the Rathkeale Rovers have been involved in an epidemic of raids on museums in Europe involving the theft of rhinoceros horns. The group allegedly leverages the rising price for rhinoceros horns on the black market to be used for traditional medicines and carving.
Some Chinese people believe that drinking from rhinoceros horn cups with bring good health. The giant, prehistoric beasts are protected by U.S. and international laws. More than 90 percent of wild rhino populations have been slaughtered illegally since the 1970s, because of the price their horns can bring, the Justice Department says.
America's multiagency crackdown on the illegal rhino trade is known as Operation Crash, a nod to the term for a herd of rhinoceros.
The only predator of the rhinoceros is humans. Prosecutors said increasing demand is partly responsible for fueling a thriving black market that includes fake antiques made from recently hunted rhinoceros.
Another Irish traveler, Richard Kerry O'Brien,

sued

Bloomberg Businessweek in 2014 for reporting that he belonged to the Rathkeale Rovers.
O'Brien was a resident of Rathkeale in County Limerick but said there was nothing criminal about his business of importing antiques from China.
Cartier diamond ring among missing museum treasures worth over £1m
More than 600 items worth more than £1m have been either stolen or misplaced from collections at UK museums, figures reveal.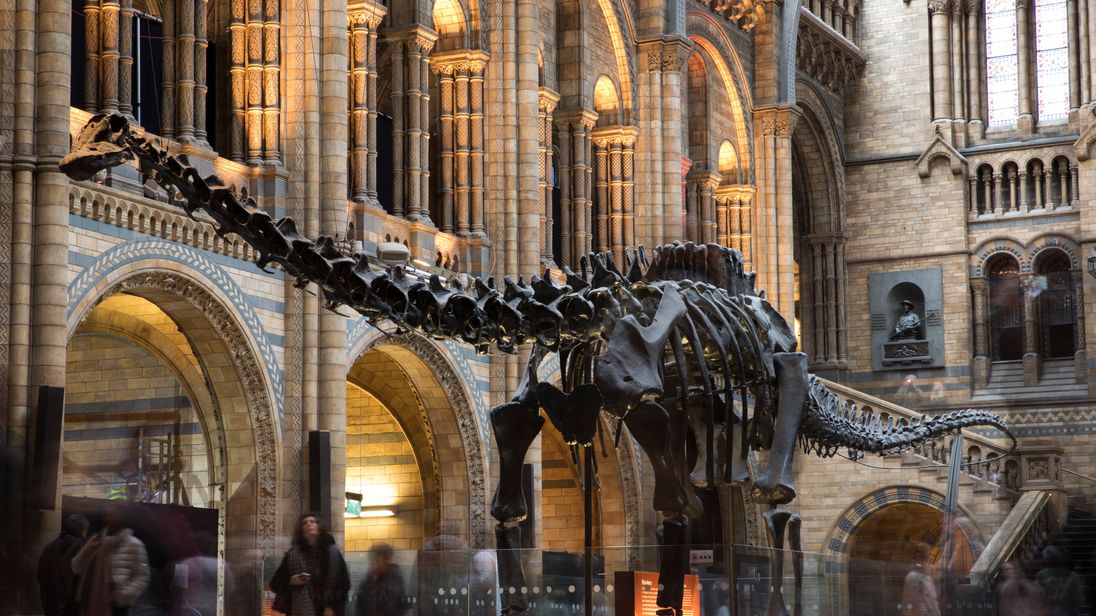 More than £1m worth of artefacts have gone missing from some of Britain's most famous museums.
Figures obtained by Sky News reveal over 600 items have been lost, stolen or misplaced from collections including the Science Museum group, the British Museum and the Natural History Museum.
The Science Museum group, which includes the Science Museum in London, Manchester's Museum of Science and Industry and the National Railway Museum in York, told us they have a further 5,315 "unlocated" artefacts.
This means curators believe they are in storage, but don't know exactly where.
The Science Museums group's deputy director, Jonathan Newby, said: "Any object that we can't locate is unfortunate but this does come down to the record-keeping of museums.
"In the past, record collections started with a card index hand-written, then transcribed into databases that are now not what you would expect from a modern system."
The other problem is that museums don't have enough space for their collections. The Science Museum has only 5% of its 400,000 artefacts on display, the rest are kept in storage facilities.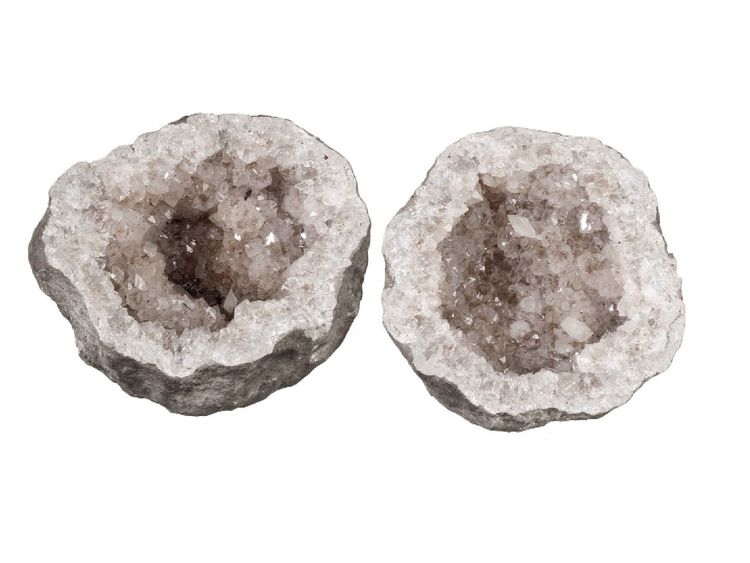 Among the items missing from the museum are an old tin of talcum powder and an old-fashioned Hotpoint washing machine.
Other items lost include a rare piece of quartz from the National Museum of Scotland, an important black tie from the Imperial War Museum collection and perhaps most staggering of all, a £750,000 Cartier diamond ring from the British Museum.
A freedom of information request by Sky News reveals 947 artefacts have been reported lost or missing since 2010, and £80,000 worth of objects have been stolen.
But those in charge of museum security insist the systems are secure.
The Arts Council head of national security, William Brown, said the figures are not cause for concern.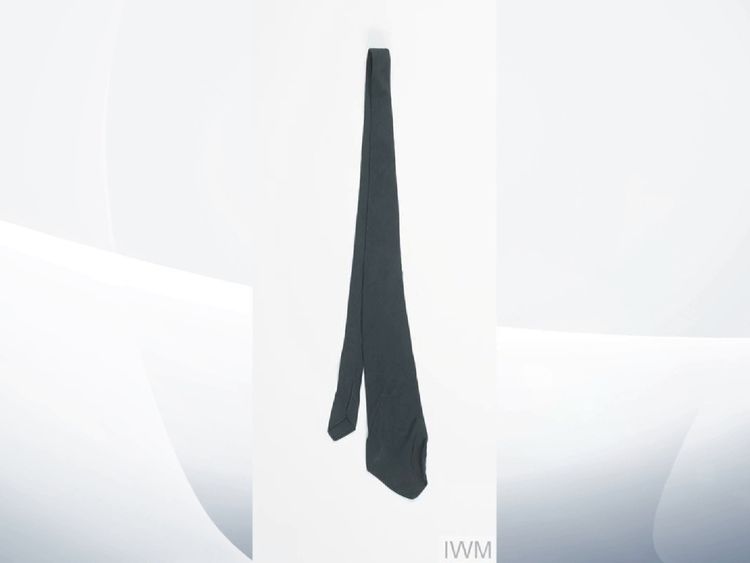 "I liaise nationally and internationally with other security experts from around the world. Our systems are the envy of many. The government indemnity scheme and the DCMS actually support visits to venues, and fund myself and a team through the Arts Council to ensure collections are safe."
Britain's biggest museums receive £435m of government funding every year, and all museums rely on donations from the public and benefactors.
Some say they have a responsibility to improve security.
Professional art recoverer Christopher Marinello said: "It's an obligation to the public, the public who fund these museums through very high taxes, and we have a right to be able to know where our objects are.
"If there is a loss it needs to be reported to the police almost immediately so we can put the object onto a database try to find it as quickly as possible."
Art Dealer for Celebrity Artists Goes to Prison After Swindling His A-List Clients for Nearly 30 Years
Jonathan Poole was a dealer for high-profile clients that included musicians Miles Davis, John Lennon, and the Rolling Stones' Ronnie Wood.
It's four years behind bars for British art dealer
Jonathan Poole
, who pled guilty to 26 charges of fraud and theft. The 69-year-old, who specialized in selling artwork for celebrity musicians, confessed to stealing both art and money from his high-profile clients for nearly three decades, between 1986 and 2013.
Among Poole's notable victims was
Ronnie Wood
, guitarist for the Rolling Stones and a prolific painter who studied at London's Ealing Art College and will publish a book,
Ronnie Wood: Artist
, next month. Poole poached a number of Wood's portraits, featuring fellow celebrities such as Stones frontman Mick Jagger, musicians
Bob Dylan
, and Ringo Starr, and actress Marilyn Monroe, according to
Reuters
,
Poole also represented the estates of jazz musician and artist
Miles Davis
and musician John Lennon. He admitted to stealing works by the former Beatle, as well as works by contemporary German artist
Sebastian Krüger
and 19th-century French sculptor
Auguste Rodin
. Most of the stolen pieces depicted celebrities. In some of his scams, he also took a larger percentage than he was due from some of his art sales.
Altogether, Poole, who worked out of two galleries in the Cotswolds in rural south central England, is said to have earned over £500,000 ($664,000) from his illicit dealings. He told the court his business had faced financial difficulties due to Internet competition. Poole was sentenced on Tuesday after pleading guilty at an earlier hearing.
According to the
Guardian
, prosecutor James Ward compared Poole's crimes to the 1999 film
The Thomas Crown Affair
at trial. "[B]oth Thomas Crown and Jonathan Poole stole the paintings in broad daylight," he said. "Whilst Thomas Crown stole as a challenge because his world had become too safe, Jonathan Poole stole either to fund a gambling habit, or to stash away money for later life."
Poole isn't the only art world professional to run into legal trouble with his celebrity clients. In New York, the case between art advisor Darlene Lutz and her former client, pop star Madonna, is currently awaiting a hearing. The singer claims that
a planned auction of her personal effects featured objects that were stolen
from her by Lutz.
Police appeal for witnesses after 2000 pieces of silver stolen from Kent antiques dealer
An antiques dealer and Kent Police are calling on the trade to be aware of stolen silver items from a shop in Tenterden in Kent.
Richard Brunger's Re-Memories Antiques was burgled earlier this week and it is believed more than 2000 items of silver were taken including carriage clocks, jewellery, dishes and cutlery.
Although there are concerns that much of the jewellery will be melted down, Brunger said every item has a small sticker with the letters RB and a serial number.
Brunger has asked the trade to look out for items that the thieves may try to sell on including a Bernard Freres brass carriage clock, a miniature silver hallmarked 1900 eight-day French movement clock with embossed Art Nouveau decoration, a Christopher Dresser style toast rack hallmarked early 1890s and a 1929 silver cigarette case engraved with a shipping route of SS Crynssen.
The robbery took place overnight between September 25-26. The thieves removed the back door and frame to the shop before moving a cabinet to gain entry and carefully removing a collection of character jugs and placing them on the floor in an alleyway.
Seven silver cabinets were emptied and the contents are believed to have been placed in a wheelie bin.
Anyone with information should contact Kent Police on 01843 222289 quoting crime reference 26-0245. Alternatively contact Kent Crimestoppers anonymously on 0800 555111.
Hatton Garden watch dealer jailed for selling over 100 stolen watches after the ALR's Watch Register identifies stolen Rolex
Rolex GMT Master 'Eye of the Tiger' watch, valued at £13,500, stolen from Swiss Time Machine in London in 2016 and identified two months later by the Watch Register
when offered for sale with 50 others stolen ones by Nadeem Malick
Detective Constable Kevin Parley of the Metropolitan Police Flying Squad
A man has been jailed for dealing in high-value watches after the Art Loss Register's (ALR) specialist service for watches – the Watch Register – identified his attempt to sell a stolen Rolex.
On Friday 23 June 2017, Nadeem Malick, 45, a dealer from Greater London operating around Hatton Garden, was sentenced to 18 months' imprisonment on two counts of Concealing and Converting Criminal Property.
On 21 March the previous year, the ALR had identified him selling a stolen Rolex worth £13,500 to a Hatton Garden dealer, who had checked the watch against the Watch Register before purchase. The watch was listed on the database as having been stolen during a brazen smash-and-grab in Mayfair, London, on 6 January 2016, when four men broke into the luxury watch store Swiss Time Machine brandishing knives, hammers and an axe, which they used to break open display cases, grabbing the expensive timepieces inside. They made off on mopeds with 81 watches valued at £1.1 million.
The thieves fled the scene on motorcycles but while being pursued by officers, one of the men was seen to discard a bag. When officers recovered the bag it was found to contain 41 watches from the robbery valued at £650,000. The man who discarded the bag of watches is currently serving a seven-year prison sentence for the robbery. Shortly afterwards, the store owner supplied details of the outstanding 40 stolen watches to the Watch Register.
After checking the Rolex and hearing the news of its stolen status, the Hatton Garden dealer brought the watch and Malick to the Watch Register's offices. The Watch Register called the Metropolitan Police Flying Squad, who had been investigating the theft. Following a brief initial questioning, they arrested Malick and seized a further 27 watches that he was carrying in a plastic shopping bag. Later that day the Police searched Malick's property and found a further 60 watches. In total, 50 of the watches seized from Malick that day were identified as stolen, with a value of £113,450.
Over the course of the next year, Detective Constable Kevin Parley of the Metropolitan Police obtained records of the watches that had previously been sold by Malick. He began to investigate the provenance of these watches with the close co-operation of the ALR, whose multi-lingual staff assisted in contacting watch manufacturers and police forces abroad, in addition to checking their own database to establish whether the watches had been registered. The searches carried out on these watches showed 56 of them to be stolen, with Malick having been paid £180,000 for their sale. The actual retail cost of the watches would have been considerably higher.
DC Parley stated, "Despite purporting to be a small-time player on the watch dealing field, I compiled overwhelming evidence of handling stolen goods against Malick." No provenance checks ever seem to have been carried out, and watches usually seem to have been purchased by Malick in cash with no invoice. Malick had fenced watches from all types of thefts, including smash-and-grabs, residential burglaries, snatches and credit card frauds, with a significant quantity of the watches being sold by Malick between 1-14 days after the original offence. This was the largest discovery of stolen watches ever seen by the ALR in their 27 years' experience in dealing with stolen property.
DC Parley concluded, "Each of the 106 stolen watches that he handled represents a victim of crime and I am pleased that the sentence handed down today reflects that."
For the Metropolitan Police report please see:
http://news.met.police.uk/news/man-who-sold-stolen-high-value-watches-jailed-248174
For more information on the smash-and-grab from Swiss Time Machine see:
http://www.express.co.uk/news/uk/632038/armed-thieves-Mayfair-Time-Machine-watch-shop
Night at the museum: Why the great skylight caper at the MMFA remains unsolved, 45 years later
Thieves made off with dozens of works in the spectacular 1972 heist
The year was 1972 and under the cover of darkness, three men descended into the Montreal Museum of Fine Arts through a skylight, tied up several guards, and made off with $2 million in stolen art, precious jewels and artifacts.
Among the loot, a canvas attributed to Dutch master Rembrandt van Rijn valued at a cool $1 million.
The heist, regarded as one of the largest in Canadian history, remains unsolved; any and all leads on suspects or the fate missing art evaporated decades ago.
How did they do it?
It was past midnight on the night of Sept. 3rd, when the thieves, clad in ski masks and hoods, crept on to the roof of the museum.
"It was a very cinematic theft," said Catherine Schofield Sezgin, a Montreal-born writer and contributor to the Association for Research into Crimes against Art.
In 2009, while taking an association course in Italy, Schofield Sezgin decided to research the skylight caper.
She returned to Montreal for the first time in years to dig through stacks of paper archives and conduct interviews.
Her
blog
faithfully chronicles the heist and its aftermath.
The thieves were careful in their execution, striking at a moment when the roof skylight was being repaired and the alarm covered by a plastic sheet.
Police believed the robbers accessed the roof by climbing an adjacent tree or propped a ladder up against the building.
Once inside the museum, the three men jumped a first guard as he was making his rounds, then two more, all of whom were bound and gagged. They threatened the guards with guns, firing two warning shots from a 12-gauge shotgun into the ceiling.
Then they set about their work. "They were discriminating thieves and had a fairly good idea of what they were looking for," the museum's spokesperson, Bill Bantey, told CBC at the time.
The Rembrandt,
Landscape with Cottages,
was originally purchased by Canadian railroad baron William Van Horne. It was given to the museum by his daughter years later.
Also stolen was a 18th century French gold watch that once belonged to the wife of Jacques Viger, Montreal's first elected mayor.
The whole robbery took about 30 minutes.
Instead, according to Schofield Sezgin, they had to hurry off on foot with 18 canvases and 39 other items in tow, leaving behind a stack of 20 paintings they couldn't carry.
When interviewed by police, the guards were not able to give descriptions of the thieves, except for noting they had long hair and that two spoke French and the other, English.
Schofield Sezgin spoke at length with Bantey about the skylight caper before his death in 2010. "Everyone forgot about the theft except for the insurance companies," he told her. "Like a death in the family, you have to let it drop."
What happened to the art?
Despite calling in the international police agency Interpol to help track down the thieves, the stolen art was never recovered and the insurance companies were forced to pay the museum's claim.
No suspects were ever arrested and the trail of the missing art has long since gone cold.
That's one thing that Schofield Sezgin still can't quite reconcile: "What's really fantastic is that three people conducted this theft and got away with it, and nobody after all this time has gotten the bragging rights."
Two days after the robbery, the Montreal Gazette reported that it was, in fact, the second lucrative art heist to take place that week, with $50,000 in paintings having been stolen earlier from the Oka home of Agnes Meldrum.
Police said the two incidents bared similarities: both involved three hooded, armed men, two of whom spoke French and the other, English. In the Meldrum case, thieves scaled a 600-foot cliff from a waiting motorboat on the Lake of Two Mountains to access the home.
Following the museum break-in, officials circulated information about the stolen paintings far and wide, hoping to notify international sellers and buyers about their provenance.
And while a haul like that may seem like a golden parachute for the thieves, some experts warn that selling this kind of high-profile material on the black market isn't so easy.
High-profile stolen works often need to lay low for years before they can be transported and sold, said Alain Lacoursière, a former art investigator for Montreal and Quebec provincial police.
"There were rumours at the time that members of the Mafia here were trying to construct a ship and that the canvases would be rolled up and put in the hold during construction," Lacoursière told Radio-Canada.
"They are probably decorating the home or palace of a Russian, Italian or French Mafia member who may have exchanged them for drugs, weapons."
Not all attempts pay off
This wasn't the first or last attempt made on the Montreal museum's collection.
Schofield Sezgin's research turned up reports of two other attempted robberies years earlier.
In 1933, a thief passed a dozen paintings through an open bathroom window, eventually holding them for ransom. In 1960, thieves were foiled while trying to rob a Vincent van Gogh exhibition.
One of the pieces, a fragment of a Persian bas-relief dating from the 5th century BC, was recovered by the Sûreté du Québec in Edmonton three years later.
The second piece, a Roman marble statuette dating from the 1st century AD, was never recovered.