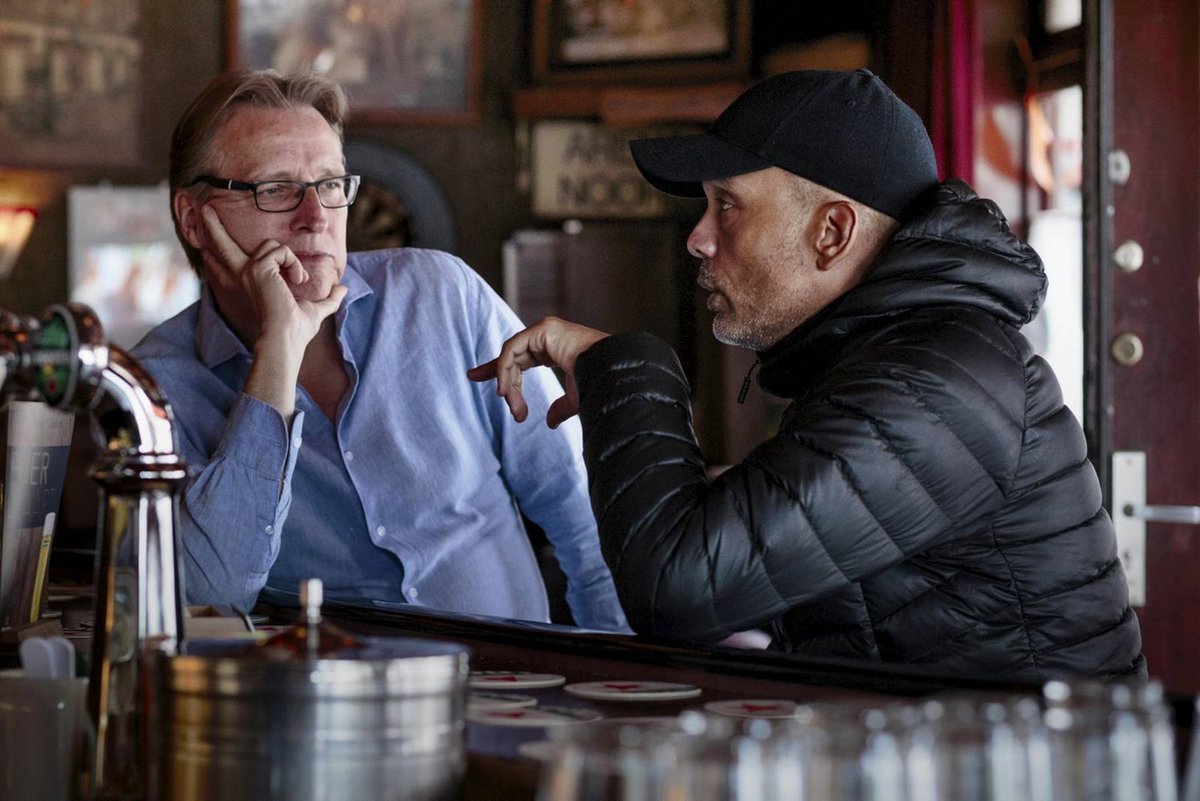 Listen to "Turbo Paul : Stolen Art Recovery" on Spreaker.
https://www.spreaker.com/user/oppermanreport/turbo-paul-stolen-art-recovery
Arthur Brand had a sit down with Octave Durham in early 2020 and tells Octave Durham he wants him to organise the theft of the Laren Van Gogh so they can both recover it, film the recovery for the new TV series of Kunstdetective and they will both be heroes.
Octave Durham wanted it be a copycat theft of his own Van Gogh heist back in 2002.
Octave Durham made sure he was in Hospital when the Van Gogh was stolen in March 2020, to give himself a water tight alibi and post theft Laren Van Gogh was hidden away.
To pay the thieves Arthur Brand orders Octave Durham to produce proof of life photos of Laren Van Gogh so he can publish them and use that publicity as shop window to offer it for sale in Underworld.
Laren Van Gogh proof of life is published June 2020 in NYT by Nina Siegal and many other media outlets all over the globe.
Peter Roy Kok steps in and buys Laren Van Gogh for 400,000 euros and then Arthur Brand went to Dutch Art Cop Richard Bronswijk and offers a deal.
Laren Van Gogh comes back, recovered by Arthur Brand and Peter Roy Kok gets a lighter prison sentence. Dutch Art Cop Richard Bronswijk runs it up the flagpole to Minister of Justice & Security Ferdinand Grapperhaus and comes back with "No deal we will not be held to ransom"
Arthur Brand undeterred then gets Octave Durham to get the Young boys down in Leerdam to go steal the Frans Hals Laughing Boys as it is well known and worth millions to use as replacement for Peter Roy Kok, so Arthur Brand can recover the Laren Van Gogh for his then upcoming TV series Kunstdetective to be released in September 2020.
Frans Hals was stolen five days before Kunstdetective TV series 2 was released and gave it a major boost as the world was focused on art theft in the Netherlands.
Arthur Brand goes back to Dutch Art Cop Richard Bronswijk and says "New Deal", Van Gogh handed back for free, No conditions, No lighter jailtime, nothing at all, except Arthur Brand gets immunity from prosecution and does not have to say who, where and when he recovered Laren Van Gogh. Dutch Art Cop Richard Bronswijk again runs this up the flagpole with Minister of Justice and Security Ferdinand Grapperhaus and the answer came back:
"No deal, no way, we know we are being played."
Arthur Brand then organises the sale of the Frans Hals Laughing Boys to Peter Roy Kok for a further 600,000 euros, meaning Peter Roy Kok has both Van Gogh and Frans Hals, so now he can offer Laren Van Gogh back for a lighter jail sentence and if Dutch Authorities do not keep their word, he still has the Frans Hals Laughing Boys as back up insurance.
Arthur Brand set off this whole chain of events to steal and return the Laren Van Gogh to promote his TV Series Kunstdetective, then it spiralled out of control.
When the Lawyers of Peter Roy Kok reveal Arthur Brand was the Mastermind behind both Laren Van Gogh and Frans Hals Laughing Boys thefts, this will be the trial of the century in the Netherlands and allow Peter Roy Kok to receive a reduced prison sentence in a legitimate manner, by testifying against Arthur Brand, telling the true story of how Arthur Brand allowed himself to be blinded by the Hollywood lights and prospects of movie deals, Netflix TV series and much more. Arthur Brand has signed a movie deal with MGM for his book Hitler's Horses, which in fact, Michel Van Rijn was the Architect of.
This is Peter K., the man who probably owns the stolen Van Gogh from the Groninger Museum