Stolen wine worth $300K found in private cellar
This Sept. 29, 2006 file photo shows the exterior of the French Laundry restaurant in Yountville, Calif. More than $300,000 of world-class wine stolen from the famed Napa Valley, California restaurant has been found in a private cellar in North Carolina. The stolen wine included bottles of Domaine de la Romanee-Conti, where the winery owners use laser and digital technology on corks and capsules to curb counterfeiting and theft. A single bottle can cost up to $10,000. Screaming Eagle wines were also stolen.
SAN FRANCISCO -- More than $300,000 in world-class wine stolen from a famed Napa Valley restaurant has been recovered from a private cellar on the other side of the country.
But the mystery of who broke into the unmarked wine room at the world-renowned French Laundry eatery and how the 76 bottles of fine wine got to a private cellar in Greensboro, North Carolina, has yet to be solved.
The theft occurred on Christmas, a day after Chef Thomas Keller's restaurant closed for a six-month kitchen remodel.
The Yountville establishment is rated three stars in the Michelin guide and twice has been named the world's best by Restaurant Magazine.
Napa County sheriff's Capt. Doug Pike said no arrests have been made. But he added authorities are withholding some information -- including any clues about how the wines were located or who took them -- to maintain the integrity of the investigation.
Still, those in the tight-knit Napa Valley wine community have their theories.
"This has the earmarks of somebody who knew what they were doing and had the knowledge to choose those wines," said Stefan Blicker, who co-owns BPWine.com, an online merchant of fine and rare wines in Napa.
Because of their value, some of the stolen wines would have been outfitted with digital tracking devices, a practice used by winery owners to prevent theft and counterfeiting, Blicker said. It's unclear whether that helped crack the case.
"I'm not positive that the tracking numbers on the bottles themselves had anything to do with this apprehension," Blicker said. "It's hard to know if that wine was even sold."
Restaurant Magazine named the French Laundry best in the world in 2003 and 2004. The restaurant is famed for twice daily serving nine-course tasting menus, none of which use the same ingredient more than once. The wine list is several dozen pages.
The stolen wine included Domaine de la Romanée-Conti, a single bottle of which can cost up to $10,000. An online wine list shows the bottles sell for $3,250 to $7,950 at the restaurant.
Bottles of Screaming Eagle Cabernet Sauvignon, one of the most highly sought-after American wines, also were stolen. The restaurant wine list shows one vintage sells for $6,000.
"I looked at the French Laundry wine list, and those wines probably make the most sense from a thief's point of view in the sense that it packed the most amount of value in the least amount of space," Blicker said.
The Domaine de la Romanée-Conti would have been especially appealing, he said.
"To have a very large collection of multi vintages of one very prestigious producer was a logical choice," Blicker said. "It's quite possible that this was pre-planned."
Domaine de la Romanée-Conti bottles have a tracking number, and collectors want to see that number because it legitimizes the bottle, Blicker said.
"If the person buying the wine has the inclination to find out where the original sale of the bottle was, they can do that," he said. "You have to imagine a bottle of wine like a rare piece of art. It may change hands five or six times."
Screaming Eagle uses radio-frequency identification tags to fight counterfeiting.
On Monday, after a nearly monthlong investigation, analysis of forensic evidence, and numerous interviews, Napa County sheriff's detectives traveled to Greensboro to recover the majority of the stolen wines.
Capt. Joel Cranford said the Greensboro Police Department was not involved in the case. The FBI did not immediately respond to requests for comment.
The sheriff's office will be working with state and federal law enforcement to follow up on leads, Pike said.
Blicker said he's happy French Laundry will have its wine returned but hopes it was properly cared for in the transfer.
"Wines like that are very delicate" and must be kept at a certain temperature, he said. "If they were driven through the Las Vegas desert in a 98-degree day, (they) may have destroyed $300,000 worth of wine."
Emily Wines, wine director for Kimpton Hotels & Restaurants and one of 140 master sommeliers in the nation, said she understood the theft of the Domaine de la Romanée-Conti and the Screaming Eagle, since they are high-dollar wines.
But she wondered why some lesser-valued burgundy and Dom Perignon -- listed at French Laundry for $695 to $1,450 a bottle -- was part of the take.
"Dom Perignon champagne is certainly something people recognize, but it's not something that you can sell for megabucks," Wines said.
Italy Recovers 5,000 Looted Ancient Artifacts In Trafficking Crackdown
More than 5,000 ancient artifacts smuggled out of Italy and sold around the world were recovered in what is being called a record-breaking art trafficking bust
The hoard of vases, statues and jewelry- dating from the eighth century BC to the third century AD- were discovered during an investigation into an international smuggling ring traced back to an art gallery owner in Switzerland,
the Agence France-Presse reported
.
Raids conducted on several warehouses owned by Sicily native Gianfranco Becchina, who ran the gallery, turned up the antiques collectively worth 45 million euros, or $52 million.
Italian police took Becchina into custody while his wife was arrested by Swiss authorities.
The 5,361 antiques recovered are "the biggest recovery in history, in terms of the quantity and quality of the archaeological treasures," Carabinieri general Mariano Mossa, head of a stolen art unit with the Italian police,
said according to Italy Magazine
.
Traffickers got a hold of the pieces during illegal archaeological digs in Italy before they were shipped to Switzerland for restoration, police who specialize in stolen art told AFP.
They were meant to be sold to buyers around the world with fake certificates of authenticity, including to the U.S., Great Britain, Australia, Germany and Japan, Mossa told AFP.
Culture Minister Dario Franceschini said the artworks will be returned where they came from an be displayed to the public.
http://www.bbc.co.uk/news/world-europe-30929656
12-year-old girl hunted by police after helping pull off HK$36 million U.S. $3million diamond heist
'Innocent-looking' teen calmly made away with jewellery while middle-aged accomplices distracted staff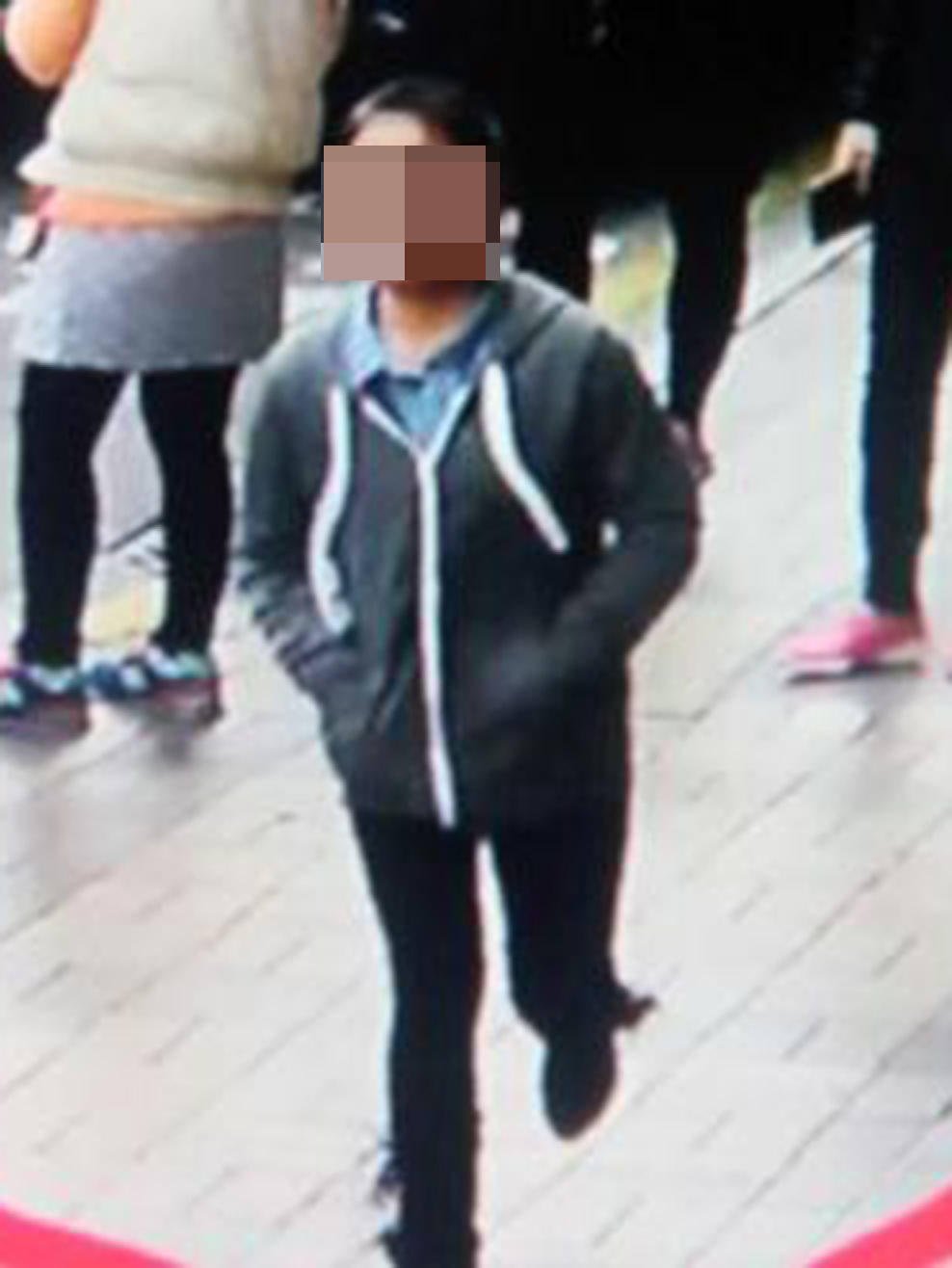 A robbery gang who used an innocent-looking child to stage the audacious theft of a HK$36 million diamond necklace from under the noses of staff at a luxury jewellery shop were being hunted by police last night.
The heist - which detectives have described as "very well planned" - unfolded when two women, a man and a girl thought to be between 12 and 14 years old walked into the Emperor Jewellery shop in the 1881 Heritage shopping mall in Tsim Sha Tsui shortly after 3pm yesterday.
Well-dressed and speaking Putonghua, the trio of adults, managed to distract staff by asking to look at a series of items on display while the girl stole a key from a drawer, opened a display cabinet then slipped the necklace off a display bust and into her pocket.
The girl was was later caught on CCTV cameras calmly walking out of the mall.
Detectives say she may have quickly changed her appearance after leaving the shop before jumping into a taxi to escape. Her adult accomplices, who police say are aged between 30 and 40, remained inside the mall as if nothing had happened.
Shop staff did not notice the 100-carat gold necklace embedded with more than 30 diamonds was missing until shortly before 5pm. A 63-year-old member of staff then called police.
"Initial investigations suggest the girl stole a key from a drawer and then opened a display cabinet to steal the necklace when the three adults - one man and two women - kept staff busy," a police source said, adding that it was the first time in recent years a child had been used in such a heist.
"The necklace was embedded with more than 30 diamonds totalling about 100 carats. We were told it was worth about HK$36 million, $3 million.
"The three adults posed as big spenders and demanded employees show them jewellery in an apparent move to divert staff attention," the source said.
Police said that after spending more than 30 minutes in the shop, the four left without buying anything. A search was mounted but no arrests were made.
The girl is about 1.4 metres tall and was wearing a grey windbreaker, dark jeans and black shoes after she left the shop but may have been dressed in pink and white inside the shop.
Border officers are looking out for the thieves as police believe they will flee the city.
Art Crime

The Case of the Stolen Stradivarius
The Lipinsky Stradivarius, shown here shortly after recovery, is 300 years old and valued at more than $5 million.
When a 300-year-old Stradivarius violin valued at more than $5 million was stolen from Milwaukee Symphony Orchestra concertmaster Frank Almond last year, investigators initially believed the theft may have been the work of sophisticated art thieves. The truth turned out to be much less glamorous.
Still, the tale of the theft and recovery of this rare instrument goes down in the annals of the FBI's Art Crime Team as a one-of-a-kind case.
When Almond emerged from a back door of a concert hall at Wisconsin Lutheran College last January, where he had just performed, he was carrying the "Lipinski Strad"—made by Antonio Stradivari in 1715 and later named for the Polish violinist Karol Lipinski who played it. As Almond walked to his car, a man approached, pulled a Taser from his coat, and fired. With Almond temporarily incapacitated by the stun gun, the thief grabbed the Lipinski and fled to a waiting vehicle. Hours later, Milwaukee Police Department officers found the violin case discarded by the side of the road.
"There was an automatic assumption the violin would be traveling interstate and then most likely overseas," said Special Agent Dave Bass, a member of the Art Crime Team in the Bureau's Milwaukee Division.
Aware of the cultural significance of the violin—and that time was of the essence—the Milwaukee Police Department swiftly marshaled its forces and requested the FBI's assistance tracking down possible leads outside Wisconsin. Special Agents Tim Bisswurm and Brian Due began gathering information about the weapon used in the robbery, which led to one of the big breaks in the case.
Using evidence found at the crime scene, agents were able in a few days to trace the weapon from the manufacturer to the purchaser—a Milwaukee barber named Universal Knowledge Allah.
At the same time, with the investigation in high gear and a $100,000 reward available, police received a tip regarding Milwaukee resident Salah Salahaydn. A week after the robbery, Allah and Salahaydn were arrested and charged locally, but the violin and two valuable bows were still missing.
"One of my big concerns was how the violin was being stored," Bass said. Because the delicate instrument might be critically harmed by extreme cold or humidity, Bass and others were worried that it might be irreparably damaged.
Nine days after the robbery, Salahaydn led investigators to a Milwaukee home. With a borrowed ladder from the SWAT team, Bass climbed through a crawl space into the attic and retrieved the violin and the bows wrapped in a baby blanket inside an old suitcase.
"I am by no means a violin expert," Bass said, "but because of our training, I could make an informed opinion that in fact it was the Lipinski. And it appeared to be in great shape."
Hours after the Stradivarius was stolen, Milwaukee Police Department officers found the violin's case discarded by the side of the road.

The stolen violin was recovered in excellent condition.
In May 2014, Allah pleaded guilty to felony robbery for his role in providing the stun gun to Salahaydn. He is currently serving a three-and-a-half-year prison term. Last November, Salahaydn was sentenced to seven years in prison after earlier pleading guilty to the theft.
"My opinion is that the robbery was all about the reward money," Bass said. "I believe Salahaydn's intention was never to sell the violin. There are only a handful of people in the entire world who could do that, and he's not one of them."
And nearly two decades earlier, Salahaydn was linked to a Milwaukee art theft and was later convicted of receiving stolen property after he tried to sell the stolen $25,000 sculpture back to the gallery years after the crime.
In the end, Bass said, the Stradivarius robbery scheme was anything but sophisticated. The Taser was only good for one shot, and on a winter night when people wear heavy coats, it was more luck than skill that the weapon found its mark. Still, Salahaydn conducted extensive surveillance on Almond and knew where he and his family lived. The crime was clearly premeditated.
Almond, who has been playing the Lipinski since 2008—on loan from an anonymous donor—was thrilled to get the violin back. "This was a fairly violent and traumatic event for me and my family," he said recently. "But there were silver linings as well, in large part because of the unbelievable police work and cooperation between the Milwaukee Police Department and the FBI. I will be indebted to all of them for the rest of my life."
When the violin was stolen, Almond said, "the community really came together and saw what kind of cultural treasure was in their midst." Now, with all the publicity surrounding the case—and as the Lipinski celebrates its 300th birthday this year—he explained, "people want to hear the violin. There's an interest in hearing the violin played live, and not just locally."
Almond showed his gratitude last month to investigators who solved the case by taking part in a presentation at the FBI's Milwaukee headquarters and playing the Lipinski for members of the Bureau, an FBI Citizens Academy group, and special guests from the Milwaukee Police Department.
Bass, a 10-year veteran of the Art Crime Team, explained that the Bureau worked "hand in hand" with the police department to support their case and added that he has never seen an armed robbery of an instrument of this value. "There are plenty of examples of theft—breaking into a practice room, or the musician accidentally leaves the instrument somewhere—but there has never been an instance I know of where someone walks up to one of these world-class musicians and forcibly takes an instrument. We hope that it never happens again."
Paintings found decade after Hoorn museum burglary
Thieves made off with dozens of paintings from a Walnut Grove art school and gallery after prying the door open.
Robert Barrett of the Neighbourhood Art Studio said one of the staff members arrived Thursday morning to find the door had been pried open sometime late Wednesday night or early in the morning.
"It wasn't a smash and grab," Barrett said.
Between 30 and 35 paintings, in oil, watercolour, acrylic, and even stained glass, had been taken down from the walls and packed away, along with the theft of the cash drawer. Some paintings appeared to have been left behind in favour of others.
The paintings belonged to a mixture of established artists and students at the gallery, which teaches about 130 artists.
All the paintings are originals.
The studio will be able to track precisely which paintings are missing, because the tags for the paintings and the names of the artists were left on the walls.
Langley RCMP were investigating the theft, and Barrett said the insurance company has been contacted as well.
Barrett said he wasn't sure what the thieves' plans might be.
"I don't know what they're going to do with them all," he said.
They might try to sell them through flea markets, Craigslist, eBay or other online outlets.
Police estimated the value of missing paintings at about $18,000.
The Neighbourhood Art Studio has been in Langley for almost 24 years, first in Fort Langley and then in Walnut Grove on 200th Street and 92A Avenue for the past few years.
They've had one theft of a painting before, when on New Year's in 2000 someone stole a $2,400 painting of Chief Dan George, said Barrett.
Despite leads to that painting popping up as recently as last year, it has never been recovered, he said.
Anyone who knows where the paintings might be or has other information on the theft can contact the Langley RCMP at 604-532-3200, or to remain anonymous, call CrimeStoppers at 1-800-222-8477 (TIPS).
© 2015 Langley Advance
Advance POLL
How do you feel about Target closing all its Canadian – including Langley – stores?
- See more at: http://www.langleyadvance.com/news/art-thieves-make-off-with-langley-studio-s-paintings-1.1739821#sthash.nKuW8kDN.dpuf
Art theft investigator Arthur Brand has received a photo of a 1629 painting by Jan Linsen which was stolen, along with 22 other paintings, from the Westfries Museum in 2005.
Brand says that the 23 paintings that were stolen from the museum in Hoorn still exist and are in the hands of a criminal gang. He says that such a gang often does not know what to do with the paintings, as they cannot be sold. They make contact with Brand to get rid of them. Often the owners of the stolen goods are not the actual thieves.
Museum director Ad Geerdink said that "seeing is believing". Though after ten years of tips that led nowhere, there is now some new hope.